French Connection
Single Cask Guyanese Rum
It's not often we get the chance to bottle history. Especially one that will not be repeated. In the 90s, there was an exchange of new-make spirits (tanker for tanker - whisky for cognac) between Scotland and France, which resulted in a limited number of French Cognac casks being filled, stored, and fully matured in Scotland. Whether it was good luck or perseverance, I am beyond happy to introduce this unique opportunity.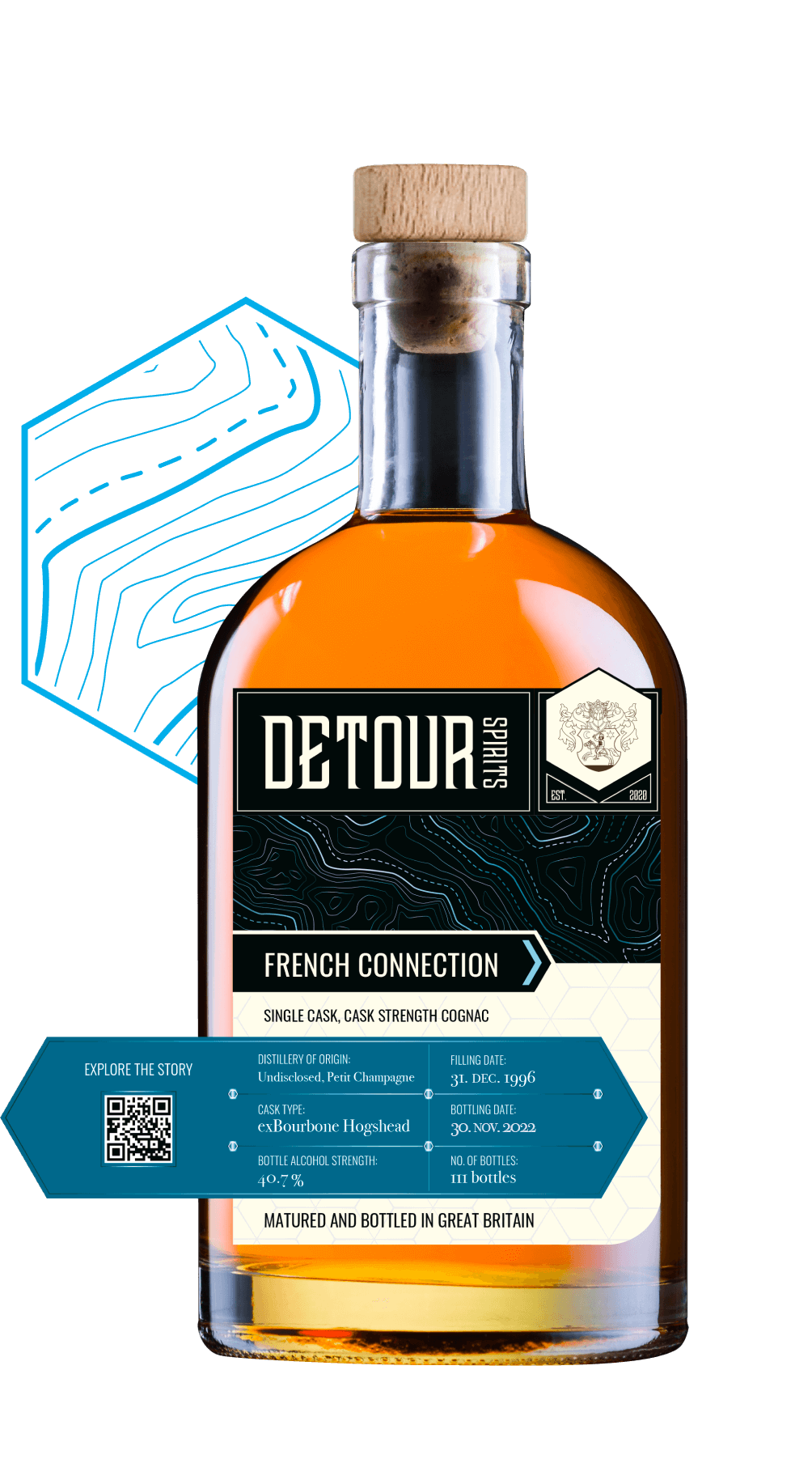 Distillery of origin:
Undisclosed, Petit Champagne
Filling date:
December 1996
Cask type:
exBourbone Hogshead cask
Bottling date:
January 2023
Bottle alcohol strength:
40.7%
Number of bottles:
95 bottles
Story of release
This time I was truly lucky. I contacted a broker I knew to find out what was new on the list and he told me about this cask and its history. I can resist everything but temptation.
Contact us and discover
the colourful

world of

Detour Spirits

Not sure what to do, or just want to discuss the possibilities? We're here for you, fill out the contact form or email info@detourspirits.com and we'll get back to you as soon as possible.
Viliam Tomcanyi
Independent bottler