Flight of The Unicorn
Single cask, cask strength single malt Scotch whisky
Tropical and floral notes entwined into harmonious smell and taste. That is how I remember the very first dram of Fettercairn. It was a single cask and a classic ex-bourbon barrel. And it was mind-blowing. I believe that the dram of this single cask Fettercairn will be well remembered.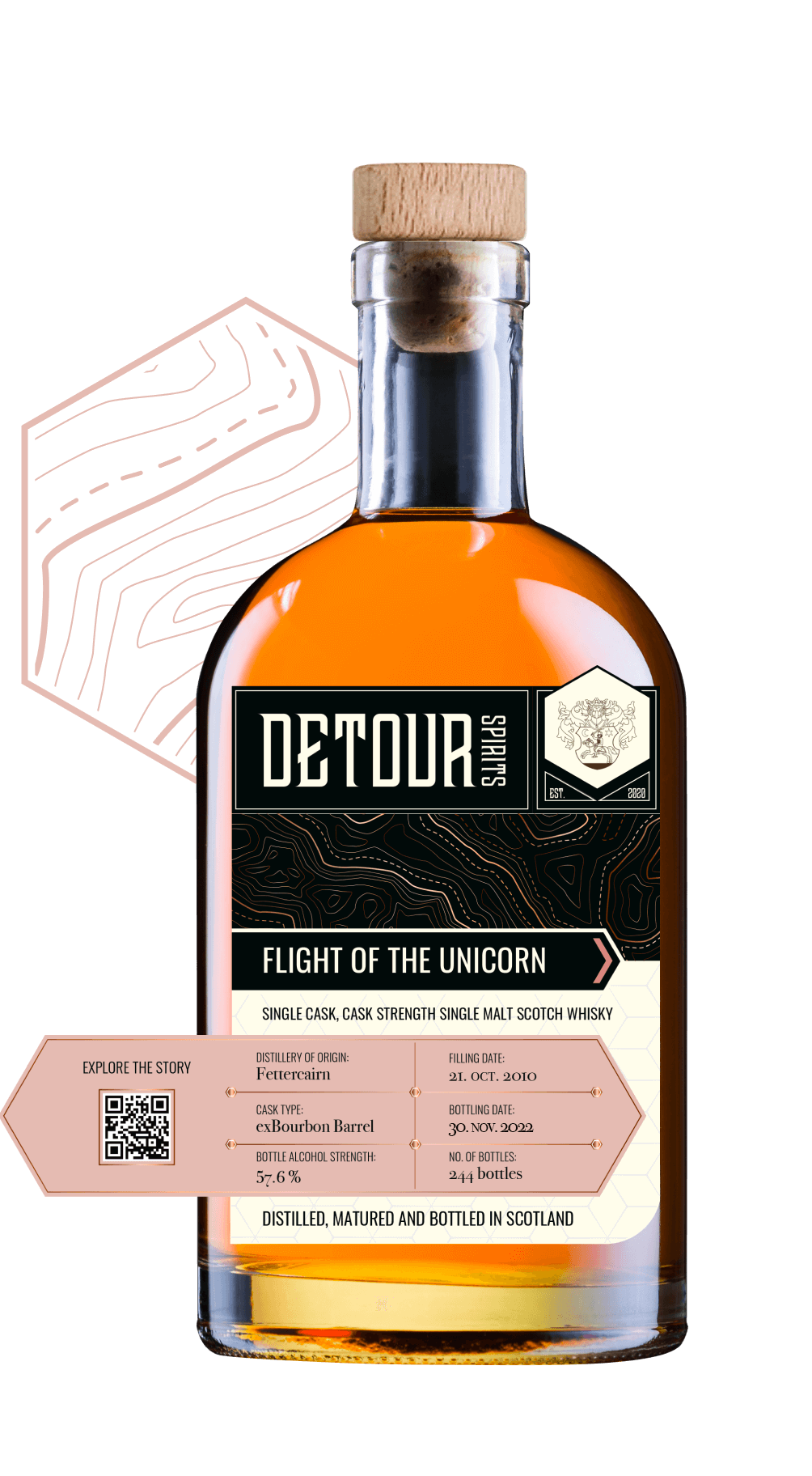 Distillery of origin:
Fettercairn
Filling date:
October 2010
Cask type:
exBourbon Barrel cask
Bottling date:
January 2023
Bottle alcohol strength:
57.6%
Number of bottles:
233 bottles
Story of release
I drank my first ever dram of Fettercairn single malt at Whisky Life Prague a few years ago. I was sure, from that moment, that I wanted to have a cask of Fettercairn in my portfolio so I could one day bottle the experience. It took a while to find the right cask and a worldwide pandemic was an inconvenience in my effort to get it bottled as soon as possible, but every sip still transports me back to that first sip.
Contact us and discover
the colourful

world of

Detour Spirits

Not sure what to do, or just want to discuss the possibilities? We're here for you, fill out the contact form or email info@detourspirits.com and we'll get back to you as soon as possible.
Viliam Tomcanyi
Independent bottler