Diamonds are forever
Single Cask Guyanese Rum
The beauty of single-cask rum aged in the UK is that it's probably the most non-rummy rum I have ever tasted. Its dryness and petrol notes make for a vastly different experience to the often sugary sweet rums made palatable only by the addition of coke, or as an ingredient in a tall tropical drink.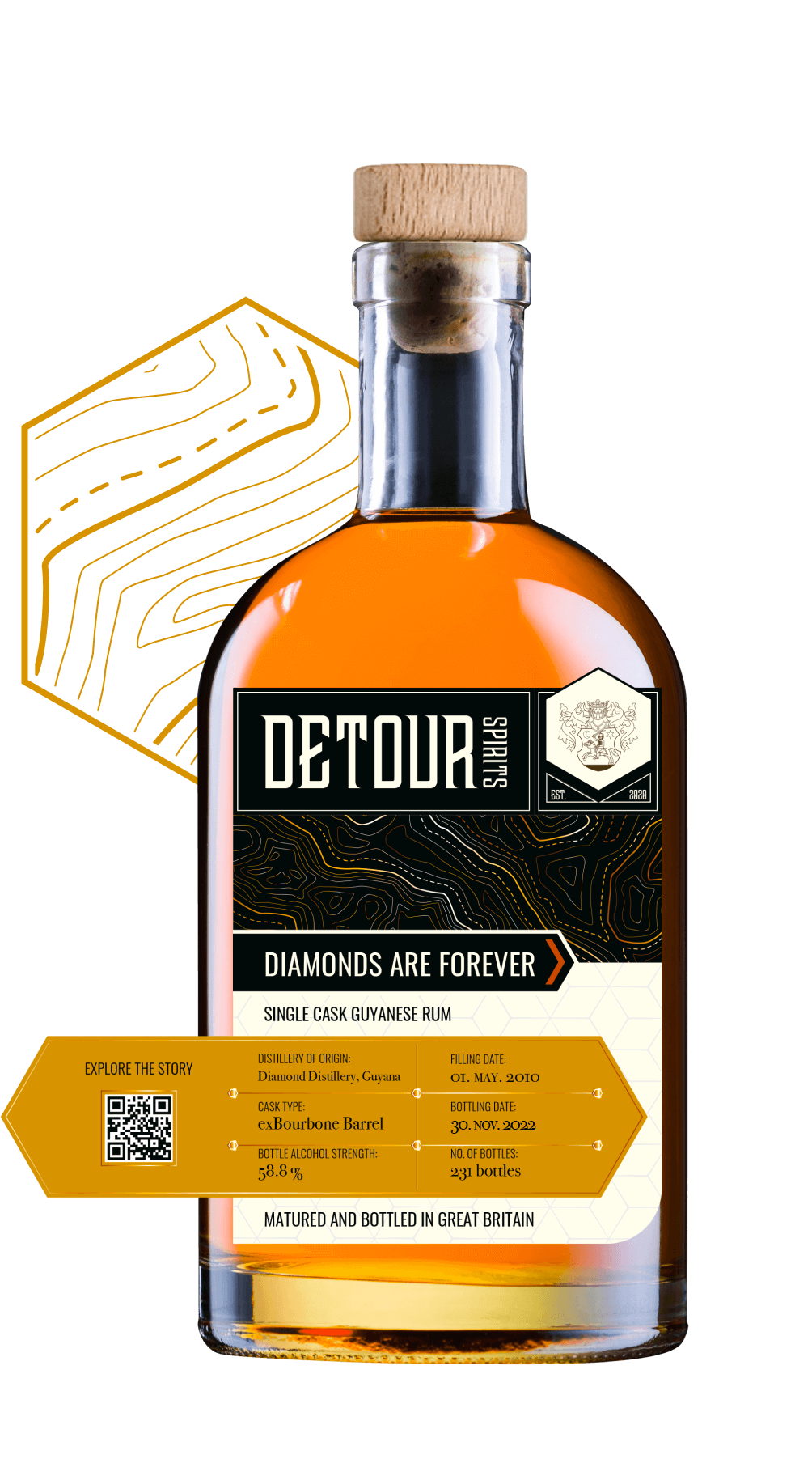 Distillery of origin:
Diamond Distillery, Guyana
Cask type:
exBourbone Barrel cask
Bottling date:
January 2023
Bottle alcohol strength:
58.8%
Number of bottles:
216 bottles
Story of release
This cask was recommended to me by my friend Colin, a whisky critic by day and connoisseur by night. It was for its light, fruity notes and its true representation of the Diamond Distillery production.
Contact us and discover
the colourful

world of

Detour Spirits

Not sure what to do, or just want to discuss the possibilities? We're here for you, fill out the contact form or email info@detourspirits.com and we'll get back to you as soon as possible.
Viliam Tomcanyi
Independent bottler